Why introduce young children to art history?
You may think toddlers and preschoolers are too young to be introduced to art history. How could a young child possibly understand and appreciate Vincent Van Gough's 'Starry Night' if you aren't sure that you do?
The point of sharing great works of art with young children, however, is not to explicitly teach them history or art appreciation. It is simply to inspire and motivate them to respond to what they see. And this response comes naturally to children.
There are many benefits of exposing young children to art
Viewing art can be a very rich experience for a young child. It can motivate them to recreate ideas when they colour-in, paint, draw or sculpt. It can encourage them to experiment with their own art making – using texture, shape, colours and lines to express themselves the way many artists have done before them. It can even aid the development of their visual memory – learning colors and shapes and remembering the placement and positioning of objects.
Talking about art also has many benefits for children: it helps develop critical thinking, reasoning skills and powers of observation.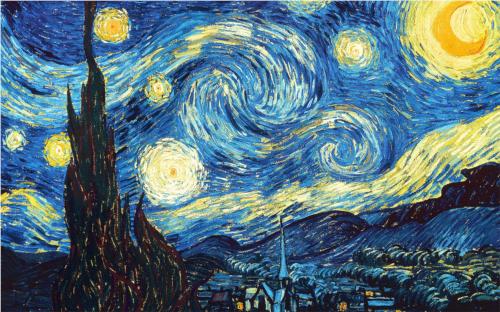 Parents don't have to be art experts to explore great art with their children
Here are some ways that you can explore art with your child:
Take your child to an art gallery. Talk to them about the art – tell them the name of the artists and the name of the piece. Ask questions like "what do you see in this painting?", "how do you think the artist made this statue?", "what colours do you like best?", "how does this piece make you feel?" According to Beth Schnider, the head of learning at the Royal Academy of Arts in London, "Going to an exhibition is a great family occasion that can spark a conversation that goes all the way home."
Buy art books or loan them from the library and "read" them together discussing the pictures.
Watch video clips about art and great artists. There is a series of computer animated videos called Getting To Know on YouTube, which introduce a range of famous artists and their works. Here is a clip about Vincent Van Gough:
Provide your child with art experiences that are related to what they have seen – and have a go yourself.
Learning about art is a journey
Early experiences with the visual arts not only foster important skills but also provide a sense of wonder and joy that can continue throughout a child's life. And you never know, you may learn a thing or two about art along the way too!