Music Activities for Babies – Sessions 1-8
Sessions 1 – 8 of The Bubble Box – Music Activities for Babies (100+ activities). Fun and engaging online music activities to share with your baby at home. Enjoy unlimited access for as long as you are subscribed.
Created & Presented by: Sarah Richard-Preston
3 great reasons to join The Bubble Box music activities for babies:
Boost your baby's development
Make the most of your precious baby time
Easy, convenient and FUN!
Experience the joy of doing music activities with your baby in the comfort of your own home, whenever it works for you and your little one!  Perhaps in the current world climate you are finding it hard to commit to a weekly music class. Maybe you don't have access to a local face-to-face music group or the class times don't suit your schedule. Even if you are just looking for some special times to share with baby, The Bubble Box program of music activities is the perfect choice for you.
The Bubblebox is super flexible and how you use it is up to you. If you like structure, you can follow the program session by session like a traditional music class (approx. 20 mins).  If this is too long for your baby, you might choose a few individual activities to do at a time. Or, if there's a particular type of activity at a particular time of day that you are looking for ie. rhymes for nappy change time or lullabies to put baby to sleep, you can filter the activities by their type.
Worried about baby getting too much screen time? Never fear - the idea of the program is for you to watch the videos and learn how to make music with your baby. You can always do this without your baby so that you gain familiarity with the activity first. Then when you are with your baby, turn the screen away and follow the audio. Another option is to position your baby to face you with the screen behind them so that they watch you, not the screen. This will ensure that you are making the most of bonding music time and your baby will gain the greatest benefits.
As a parent or carer, you recognise the importance of music in the development of your child and now you can play an active role in that development simply by joining the The Bubble Box. Sharing music with baby is easy through this convenient, flexible and very affordable online program. At only $9/month, a subscription to The Bubble Box is only a fraction of what you would pay for weekly face-to-face classes (approx. $15 - $20 per class, or $60 - $80/month!).
When you join you will receive...
Access to my 8 session program of 100+ Music Activities for Babies.
Each session contains 14 music activities.
Each activity contains a video presentation (the listening activities are audio only).
Unlimited access to streaming videos.
Cancel anytime you want.
Themed, structured sessions with activities grouped by type
"Welcome" - Each session begins with what will become a familiar welcome song. This lets baby know the fun is about to start!
"Say Sing Do" - We integrate simple movements with words.
"Listen & Move" - It's time to move with baby.
"Play Our Instruments" - I'll introduce you to playing basic musical instruments such as maracas, sticks, drums or simple household items.
"Musical Play" - Giggles galore is what we're aiming for during our musical play activities.
"Goodbye" - We wind down the excitement level with a soothing goodbye song, again repetition build familiarity.
Each session includes a selection of:
Traditional songs and original songs written by Sarah.
Nursery rhymes.
Lullabies.
Playing percussion instruments.
Finger plays and more.
About the creator and presenter, Sarah Richard-Preston
"Hi and welcome to The Bubble Box, I'm Sarah Richard-Preston. I create and present these fun, online music activities for you to share with your baby.

I have worked for the past 13 years in early childhood and creative arts settings and I have a strong passion for early childhood education, music and the developmental benefits music can promote.

My frustration over the lack of a dedicated online baby's music resource, coupled with my passion for music and early childhood, was the inspiration for The Bubble Box. I hope that you and your baby love the activities and have a lot of fun doing them!"
3 reasons why music at The Bubble Box is the smart choice
Boost your baby's development – Music promotes brain power, language and literacy, physical and social emotional skills that all set the foundation for future learning.
Make the most of your precious baby time - Babies don't stay babies for long –  bond with your baby as you share music and delight in smiles and giggles.
Easy to do at home - Learn how to make music with your baby without leaving the house!
---
Session Outlines
Session 1 - "Over The Water"
Welcome Song
Row, Row, Row Your Boat
My Bonnie Lies Over The Ocean
This Is The Boat
This Is The Way The Ladies Ride
Did You Ever See A Lassie?
Für Elise
Rain, Rain Go Away
Everybody Shaking
Solfege (Do, Re, Mi)
This Is The Way We Make Some Music
Peekaboo
The Slumber Boat
Goodbye, Au revoir, Sayonara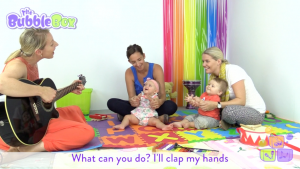 Session 2 - "Sun, Moon And Stars"
Welcome Song
Hey Diddle, Diddle
Zoom, Zoom, Zoom, We're Going To The Moon
The Moon Is Round
Trot, Trot To London
Sally Go Round The Sun
Aiken Drum (Traditional)
Starlight, Star Bright
Everybody Shaking
Solfege (Do, Re, Mi)
This Is The Way We Make Some Music
This Little Light Of Mine
Twinkle, Twinkle Little Star
Goodbye, Au Revoir, Sayonara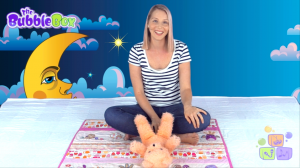 Session 3 - "Bubbles Everywhere"
Welcome Song
Little Boy Blue
Bubbles, Bubbles Everywhere
Bubbles Floating All Around
To Market, To Market
Skip To My Lou Dance
Floating In Love
See Saw, Marjery Daw
Everybody Shaking
Bubbles, Bubbles Everywhere
This Is The Way We Make Some Music
I'm Forever Blowing Bubbles
Bye Baby Bunting
Goodbye, Au Revoir, Sayonara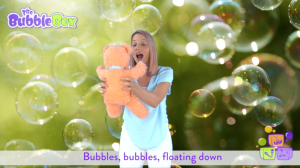 Session 4 - "Up And Down"
Welcome Song
Eensy Weensy Spider
See Saw
Roly Poly
Grand Old Duke Of York
Ring-A-Ring O' Roses
Swing Thing
Kangaroo
Everybody Shaking
Bubbles, Bubbles Everywhere
This Is The Way We Make Some Music
Swinging
Rock-A-Bye-Baby
Goodbye, Au Revoir, Sayonara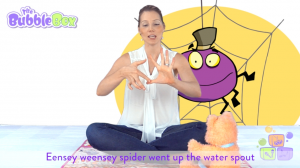 Session 5 - "Birdie Birdie
Welcome Song
Sing A Song Of Sixpence
I'm Flying High
Two Little Dickie Birds
Robin On A Pole
Here Comes A Bluebird
Rasta Whistle
Bye Lo
Everybody Shaking (Soft and Loud)
Solfège (Do Re Mi)
Bang The Tambourine
Here Is A Little Feather
Hush Little Baby
Goodbye Song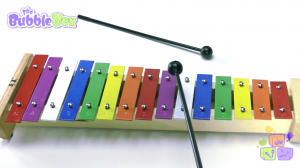 Session 6 - "Bee, Bee Bumblebee"
Welcome Song
Baby Bumblebee
Skip To My Lou
Here Is A Beehive
See The Pony Galloping
Here We Go Looby Loo
Arkansas Traveler
Bee Bee Bumble Bee
Everybody Shaking (Soft And Loud)
Solfège (Do, Re, Mi)
Bang The Tambourine
Flight Of The Bumblebee
Frère Jacques
Goodbye Song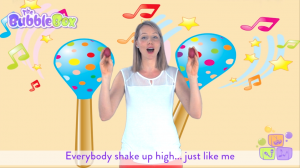 Session 7 - "In The Garden"
Welcome Song
Mary, Mary Quite Contrary
CrissCross Apple Sauce
Slowly Slowly
Cuckoo Clock
The Ants Go Marching
Garden Of Calm
Snail, Snail
Everybody Shaking (Slow And Quick)
See Saw Solfège
Bang The Tambourine
Fly, Fly Butterfly
Underneath The Weeping Willow
Goodbye Song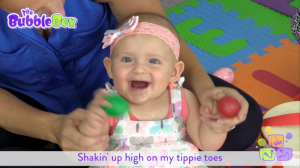 Session 8 - "Let's Move"
Welcome Song
Wee Willie Winkie
Open Shut Them
This Old Man
Wibbleton To Wobbleton
Walk Along
Moving Along
Jack and Jill
Everybody Shaking (Slow and Quick)
See Saw Solfège
Bang The Tambourine
Ball Play
All Through The NIght
Goodbye Song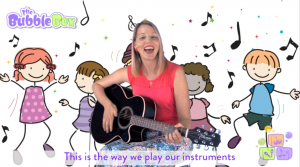 ---
Playback options: In each session you get access to both of the following playback options:
Individual activity videos - watch each activity "one by one" in separate videos for each activity.
"Play All" option - Press play once and view the session guided by one continuous video.
Running time: Allow approximately 20 minutes for each session.
Access: Access is via monthly subscription
* Access as per the terms of use. Read more here.