The debate over whether mothers should stay at home to raise their children versus mothers returning to work during their child's early years is a contentious one to say the least.
The pros and cons of being a stay-at-home Mum
As a stay-at-home mum, mother to two girls ages 1 and 2.5 years I often feel a slight twinge of embarrassment when people ask "What do you do?". And then there is the somewhat demoralising blank space next to "occupation" on forms where I once wrote "Teacher" and now write "Home Duties" But the thing is I am still an educator, and as many early childhood studies will tell you, the the most important educator in my young children's lives. Which is why I choose to stay at home.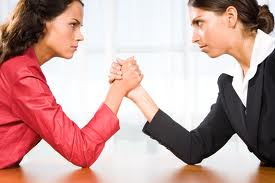 It is not an easy choice for many reasons. Financially our family would be better off if I returned to work. Career-wise I'd be keeping up my skills and gaining increases in salary. Personally I would have time away from my own children, which may even better my mental health. An article in the UK Telegraph by Judith Woods Regrets? Show me the working mother who has none sites research from US universities, which revealed that women who return to work shortly after starting a family have better mental and physical health than those who opt to stay at home.
The pros and cons of being a working Mum
However, neither is it an easy choice for most mothers who return to work. They often feel a sense of guilt. They worry that they are missing out. And as Devon Corneal argues working mothers experience subtle hostility or judgment about their choice to work. But the thing is they are paying or helping to pay the crippling mortgage and keeping their place on the career ladder.
Mum's should support rather than judge one another
My point is that there are obvious advantages and disadvantages to a mother's choice of whether or not to stay at home with their children. There is no clear cut right or wrong here. We all do what we have to do for our families and as mothers we should be supporting each other's choices rather than passing judgement.