My young children use my iPhone and iPad
Ok, so I am going to admit right now that my 18 month and almost 3-year-old children watch television, play on my iPhone and use the iPad most days of the week. My first-born child could unlock and navigate my iPhone by the time she was one. My second child gets as close as she can to the television and snorts as soon as the intro music for Peppa Pig comes on.  Yes, I am aware that television viewing is discouraged for under 2's and that it is yet unknown how the use of mobile devices might affect young children's brains (or ours for that matter).  But when it gets to the end of the day and dinner has to be made or when we are out shopping and my toddler is throwing a tantrum, technology is nothing short of lifesaving. That said I limit the amount of screen time to which my children are exposed – fifteen minutes or less on the iPhone or iPad and no more than 2 hours of television per day.
Why should screen time for young children be limited?
The more exposure young children have to screens, the more they want. As those of you who check Facebook on your phone regularly may realise, digital technology is addictive. Behavioural research has shown that that the more time young children spend with screens, the more they watch later on, and the more difficulty they have turning off screens as they become older. UK psychologist Dr Aric Sigman believes that a generation of children is developing a lifelong habit and in some cases dependency on small screens because of over-exposure in childhood.
Extensive screen time is linked to a host of problems for children including childhood obesity, sleep disturbance, and learning, attention, and social problems. A 2004 study in the American journal Pediatrics showed an association between children who watched TV between the ages of one and three years and decreased attention spans at age seven.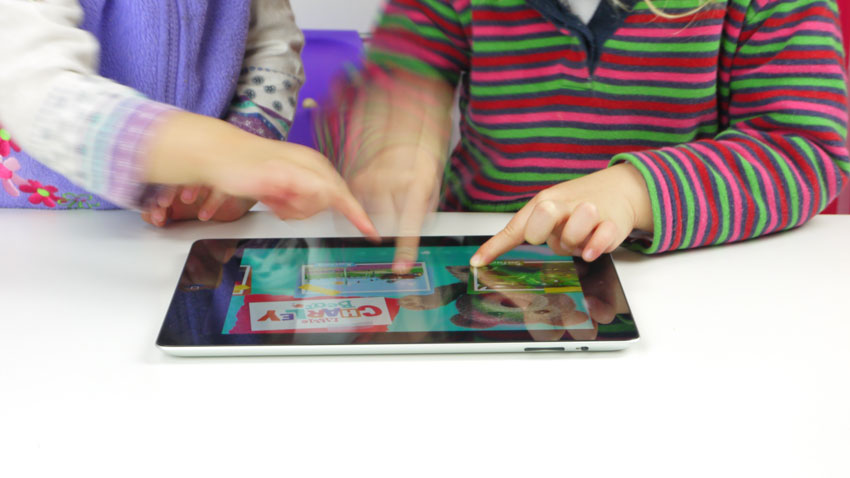 To date, research tells us that screen time has no real educational benefits for infants and toddlers.  Time with screens also takes away from other activities known to be more beneficial to children's growth and development such as hands-on creative play, music time, physically active play, time in nature and interactions with other children and adults.
Providing a balance between screen time and active play
This being said, research has not proven direct link between screen time and health risks. Until such evidence exists, the best thing we parents can do is to use our judgement to strike a balance for our families. As long as children are spending plenty of time engaged in other types of play, then there is a place for technology. After all we live in a digital world, in which literacy no longer simply means reading and writing.