Making music is for everyone
"I can't sing", "I don't know the words", "I'm not musical." Does this sound like you or someone you know?
In many cultures all over the world, music and music making is a part of daily life. Africans use music for purposes such as conveying news, teaching and telling a story. Westerners, however, are more likely to engage with music as listeners, leaving music making to the experts. As such, parents who don't feel confident singing or playing music tend to shy away from being musical with their children in daily life. This is unfortunate because music plays a very important role in the development of a young child from the time they are born.
The many benefits of music for children
When a parent and child share musical experiences, this not only strengthens their relationship but can also instil a love of music in a child for life. Singing to a child when they are sad or upset soothes and relaxes them. Making music provides an avenue for a child to express their emotions. Dancing and singing to music helps children's development of body awareness, thinking, language learning and listening.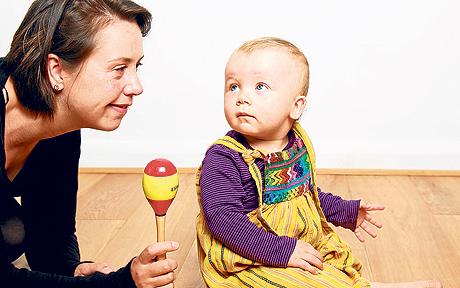 Many studies show that music develops intelligences in other areas. As published in online magazine Pacific Standard, a recent German study found that young children who took musical instrument lessons outscored their peers on verbal memory tests. This research confirms other studies in Hong Kong and Canada, which also concluded that children's verbal memory improves when they train on a musical instrument.
In the following interview with Roger H. Brown, President of Berklee College of Music, he discusses the importance of music as a form of communication and the ways in which music is central to the social and mental development of very young children.
Incorporate music in daily life
Whilst there is a difference between just building a love of music and building musical skills, the first step is building a love of music and parents do not need to be brilliant musicians to do this. All that is required is to incorporate music and musical play into your child's every day life.
If you're looking for tips and some help to get involved in the musical development of your child, take a look at our music program here at the The Bubble Box.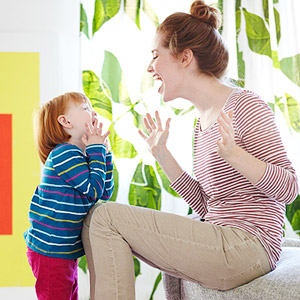 Here are some simple examples that with a little effort, all parents should be able to manage.
Sing a Good morning song to them when they first wake up.
Play a CD of classical music and dance around together with scarves.
Have a jam session with some pots and pans.
Rap out a few nursery rhymes in the car.
Sing the same special lullaby to them every night before they go to sleep.
How well you do these things is not important. What is important is that you demonstrate singing and movement for your child. If music doesn't come naturally to you just let go of your own inhibitions and you're more than likely to have some fun and your child will have a lifetime of benefits. Enjoy the learning experience together!